Charles Lewis Anderson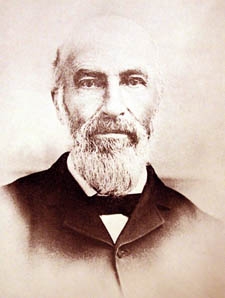 (1827-1910)  Born in Virginia, Charles Lewis Anderson attended college in Indiana and medical school in Kentucky graduating in 1852. He was restless and moved his initial medical practice from Minnesota to Wisconsin, where a friend encouraged him to travel west landing him in Carson City, NV in 1862. His family, who initially stayed behind, soon followed. The medicine used to treat ailments inspired an interest in botany at a young age, and once he arrived in Nevada he set out to follow his passion. He was one of the earliest botanists to document plants in Nevada and nearby California in the 1860s, obtaining 34 of 51 type specimens from 1863-1866.
Asa Gray published a paper in 1865 called "New Plants of California and Nevada" by Professor W. H. Brewer and Dr. C. L. Anderson. He moved to the central California coast in the late 1860s and stayed there until he died in 1910.
Associated Plants