David Douglas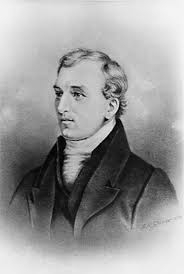 (1799-1834) David Douglas was a Scottish botanist and gardener for Glasgow University who worked for William Jackson Hooker. They became close associates and went on an expedition to the Highlands, Hooker later recommending him to the Royal Horticultural Society of London. The Society sent him to the Pacific Northwest in 1824 to search for plants. His first stop in New York introduced him to John Torrey, who was rapidly becoming a very important figure in American botany, and Thomas Nutall in Philadelphia both of whom took him out into the field to gather specimens for the Society. 
He arrived in the Pacific Northwest in 1825. Lewis and Clark had previously documented plants in the area, but Douglas made close inspection of the pine community. He sent some plant samples to England which turned out to be new to science. It was initially called the Oregon Pine but today we know it as the Douglas Fir. In terms of forestry, it was massively succesful in an already-prolific era for botany. He brought it to cultivation in 1827. He went on to describe the Sugar Pine and sent specimens of many conifers and flowers to London that found their way into British gardens.
Douglas went south to California, spending 1830-1833 traveling around the state and researching its wealth of botanical treasures. A tireless collector, he diligently organized and ferried them all back to England. He went on to Hawaii and ended up spending winters there for the next few years. In all, he discovered as many as 500 species which he never had time to, or cared to, describe to science. That was left to the Royal Horticultural Society. He intended to return to London but, always accident-prone, while climbing Mauna Kea fell into a pit built by the natives to catch game. He was found dead there. More than 80 plant species carry his name. The other several hundred undescribed plants he collected were named after others.
Associated Plants