Philip Alexander Munz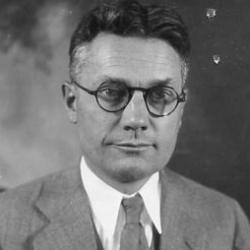 (1892-1974) Philip Munz was born in Wyoming and grew up in Denver. He completed graduate work at Cornell with botany as a minor to his major, entomology. He moved to Claremont, CA in 1917 and was offered as position teaching botany at Pomona College, in fact being the only member of the department at that point. Being a newcomer, Munz set out to learn as much as possible about the local flora, spending many hours in the field. After some time he established the Pomona College Herbarium. In 1935, he published A Manual of Southern California Botany. While there, he acquired the Marcus E. Jones collection for the herbarium. 
Munz was very successful at Pomona, named Dean of Faculty in 1942. A few years later returned to Cornell to teach but when offered the directorship at Rancho Santa Ana Botanic Garden, he promptly accepted the honor. One of his students, David Keck, assisted him in compiling and publishing the well-known, A California Flora (1959), the most comprehensive reference since Jepson's volume of the same name. He merged the herbaria and library of Pomona College with that of Rancho Santa Ana Botanic Garden, which is now the largest in the world featuring California native plants.
He retired from Rancho Santa Ana Botanic Garden in 1960, but remained as Director Emeritus. Despite retiring, he continued his research and published updates to the Flora volume entitled, A Supplement to the California Flora in 1968. His research on the Evening Primrose family (Onagraceae) and the genus Delphinium was well-regarded.
The Munz name is a familiar one for anyone in California who uses plant guides, notably California Spring Wildflowers (1961) California Mountain Wildflowers (1963) and Shore Wildflowers of California, Oregon and Washington (1964).
Associated Plants